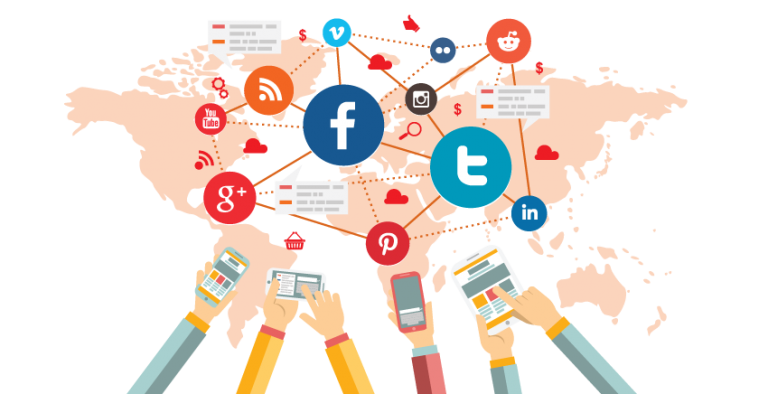 Digital marketing is creating a sort of revolution in the business world, with more and more businesses opting in for Digital Marketing. There are numerous reports that have stated that the domain of digital marketing is truly precious for companies' looking out to make huge money.
Most of the global customers are hooked to the online world, and look out for buying products and services online. Digital marketing is the most rewarding platform that is having the potential to tap into the needs of these customers and thereby help them in making a decision, so that they can purchase a product or service of their choice.
Digital marketing includes some of the best online marketing best practices such as Social media marketing, SEM & SEO. Content marketing, Affiliate marketing, E-commerce marketing, online advertising etc.
At WPS implement all these online marketing best practices and so utilize digital marketing to its full potential. Our team of digital marketing experts, SEO Analysts, content writers ensures that our client's project is fully justified by converting leads into income and thereby increasing the revenue of their business to a considerable extent.
Search Engine Optimization (SEO)

We at WPS strongly believe that just by being on top of the Search engine page, a customer invites maximum visits and in turn maximizing the customer base. We have an innovative approach to your digital marketing needs that appeal to customers from all walks of life. We understand that the crucial part of any business is to bring in visitors and convert them as customers. Be it online or just in brick and mortar shops businesses survive only if there are customers.
If you are looking for honest and tangible results, WPS is your destination! Our transparent reporting and constant updates make it crystal clear for you to track your progress, and over the years it has made us the top Digital marketing company in Hyderabad.
Social Media Marketing (SMM)
When a business or company is newly formed it lacks the visibility. There is a potential customer base that is waiting for your product and yet you cannot bridge this gap. Digital marketing can be an efficient tool in such scenarios. Using social media platforms such as Facebook, Twitter, or Instagram to reach your customer is one of the most effective digital marketing strategies. These techniques shoot up your website visits and customer base instantly. It also acts as customer support as there are plenty of other users or subscribers. WPS understands these techniques well and plans your social media engagement accordingly. You can meet or discuss with us for a free social media audit of your firm today! For for a free consultation on Digital Marketing services in Hyderabad.
Search Engine Marketing (SEM)
When you are looking for a product or service on google you tend to settle on the first two or maximum three listings. If your product or service tops the list on Google, imagine the number of customers reaching out to you! Search engines like Google, Bing have a unique way of attracting customers who are searching for products or services. This can be a great advantage to advertisers as your product can enjoy the prime spot on the search engine page. If you want to make the most of your Advertising budget in a short time then paid ads to give good results. WPS Agency with its expertise and intellect ensures faster returns on your investments.
Our team of experts:
Our young and talented team in Hyderabad is highly research-oriented. Digital marketing experts at WPS Hyderabad are persistent in their efforts and take a personal interest in the client's interests. Upon discussing with our expert team, each issue is addressed with extensive research and background analysis. Our tailor-made digital marketing solutions ensure your businesses succeed.